Ancient Turkish Destinations, Ancient Turkish Cities
"The gateway between Europe and Asia..."

"A country situated at the heart of the oldest continents of earth..."

"The crossroads of many important routes since centuries..."

"A bridge between ages, nations and civilizations..."
Ancient Turkish Cities
Click on the name of a city on the Map of Turkey (or on the Navigation Pane) to read the time line and city guide of Turkey.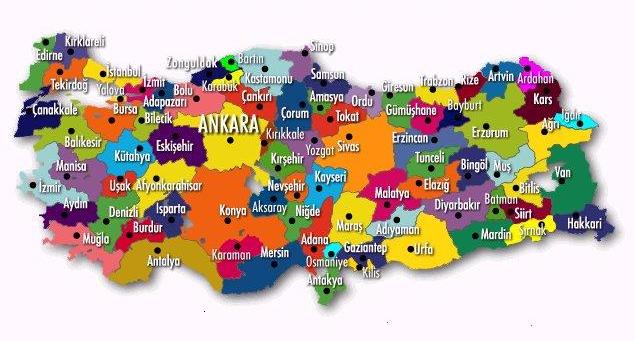 Ancient Anatolian (Turkish) Cities, Ancient Cities in Anatolia, Ancient Cities in Turkey
Anatolia-the heartland of Modern Turkey is that region lying to the south of the Black Sea, to the east of the Aegean Sea, north of the eastern Mediterranean Sea and, inland, the Fertile Crescent, and west of the Caucasus-Azerbaijani districts. A very roughly hewn upland region for the most part, it has been both a home and a highway for a bewildering variety of peoples for as long as there have been humans.
This list (Ancient (Turkish) Cities) will give a brief overview of Anatolian chronology from the earliest times to the present. It does not pretend to be complete in any sense; Anatolia is a very large area, and though there have been times, like the present, when it has been completely unified, there have also been many times when fragmented local nations were the rule. In such instances, I have either listed the most significant among local conditions, or simply indicated a general period of local conditions. Even during times of union with large Empires, very often outlying districts were partially or completely autonomous; read Xenophon's Persian Expedition for an insight into conditions obtaining in the Anatolian highlands of the Persian Empire, during the winter of 401/400 BCE.
Cities in Turkey, Provinces of Turkey



| | | | | | |
| --- | --- | --- | --- | --- | --- |
| | | | | | |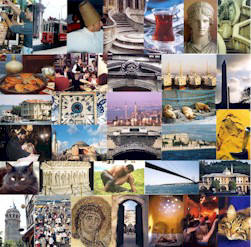 Sources and Useful Links
Turkish Ministry Of Culture and Tourism

Antique Cities of Anatolia by Ministry of Culture and Tourism

Virtual Museum Tours by Ministry of Culture and Tourism

The History of the Ancient Near East

Anatolia

Sail Turkey

Virtual Tours in Turkey

http://www.arts.cornell.edu/dendro/93adplet.html

Aegean Dendrochronology Project December 2002 Progress Report

Bruce R. Gordon's Regnal Chronologies

American journal of Archaeology vol. 95, No. 1, 1991

Archaeological Settlements of Turkey-TAY

TransAnatolie Tour

A - Group License N°4938 - The Turkish Ministry of Culture and Tourism
---